Happy Wednesday, everyone. We've half way made it through the first week of the year. Woohoo! Hope you are all doing well.
So, here's today's prompt: Do you have a favorite quote that you return to again and again? What is it, and why does it move you?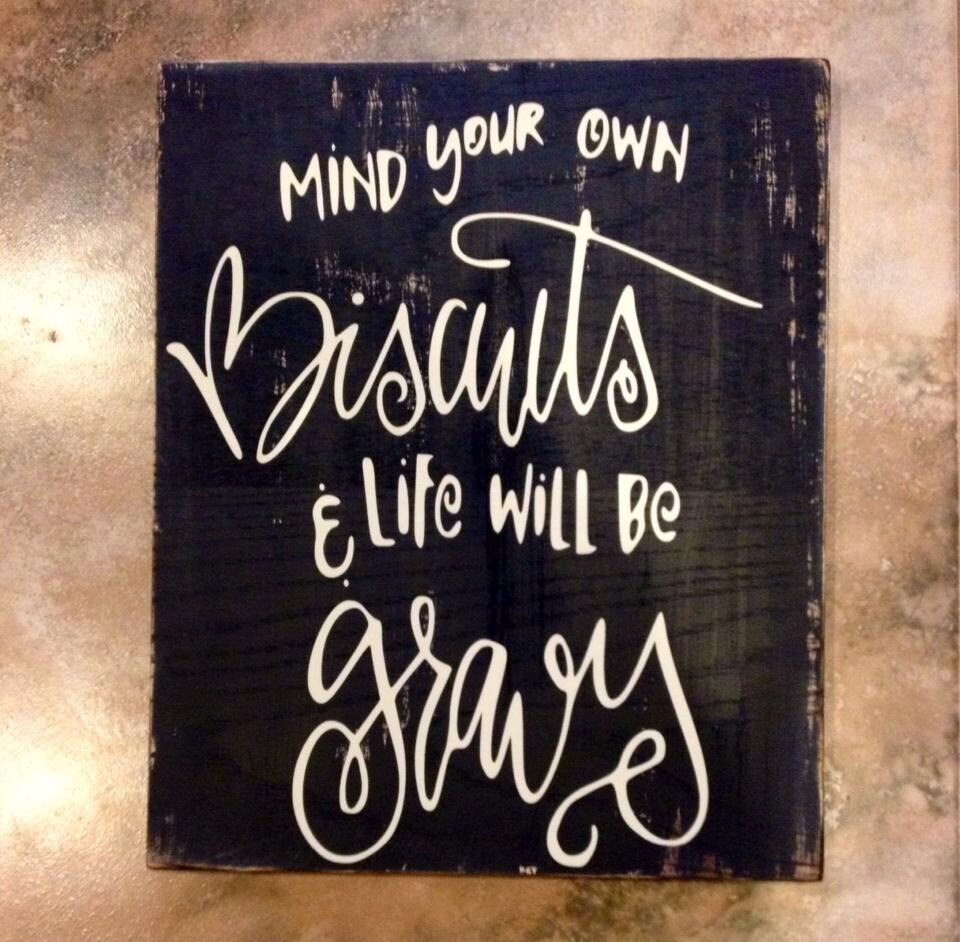 So yes, I have spent some time in the south. Why do you ask?
I love this quote, because it's simple yet so true. If you mind your business, life will be good.
Country music isn't normally my cup of tea, but. I first heard this quote in Kacey Musgraves song, "Biscuits." Here's the video. There's a lot of good quotes.
It's hard to admit that a song with a video like that spoke to me. But, again, I have spent some time in the south!
And remember, if you mind your own business … stay away from other people's dramas … your life will be good. Mind your own biscuits, and life will be gravy! Words to live by, my friends!
Do you have a song or quote that you quote often? I would love to hear yours! Comment below!