Ok, I'm here for another post. This is a good sign.
So what is today's question?
What did you think was the coolest job in the world when you were younger? Do you still feel that way now?
I thought being a reporter was the coolest job in the world when I was a kid.
I enjoyed the storytelling and covering important events. It was important work and I wanted to do it. When I was 16 years old, I took my first journalism class and fell in love. This was what I wanted to do for the rest of my life.
I went to college and majored in journalism. I took a job with the local newspaper during that time and fell in love even more.
I remember feeling lucky. I knew what I wanted and I was doing the damn thing.
After college, I was able to get a job at another local paper. I was getting to do what I loved, but I was also noticing something … It wasn't about telling the story or covering the important events. It was about selling advertising, not pissing off those advertisers and the bottom line.

It was incredibly frustrating. And then you're dealing with co-workers and management who are just as frustrated. And you deal with the public who has no qualms about letting you know they have no respect for you or that paper you work for. 

I often felt that I could have easily done this: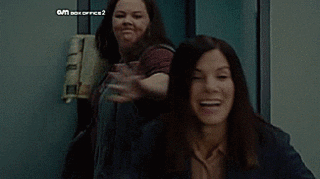 So. After several attempts at trying to make it work, and in the end getting canned – which is a story all it's own – I decided to stay away from the journalism industry and go to graduate school to get a master's degree in public administration so I could research and learn grant writing. It ended up being a great deal of writing. Even had a social media internship for a successful statewide political candidate. I learned a lot and have a fancy degree.
But. As you know, the economy hasn't been great and I've had to settle for what I could get to pay the bill.
So, my dream job became a nightmare that's allowed me to reset and reset priorities. I still am not sure what I want to be when I grow up now, but I know without a doubt what I don't want! And for that, I am grateful.